– TOUR D –
RANO KAU CRATER HIKE
A spectacular hike along the eastern rim of the Rano Kau crater, leading to Vai Atare and an unbeatable view of the offshore islets. This walk gives a much more complete experience of the island's most impressive natural wonder, as well as views over the cliffs that are no longer visible from Orongo (see Tour B) due to recent safety measures. Passes the site where the Rapamycin drug (used today in organ transplants) was first discovered. ---
TOUR MAP: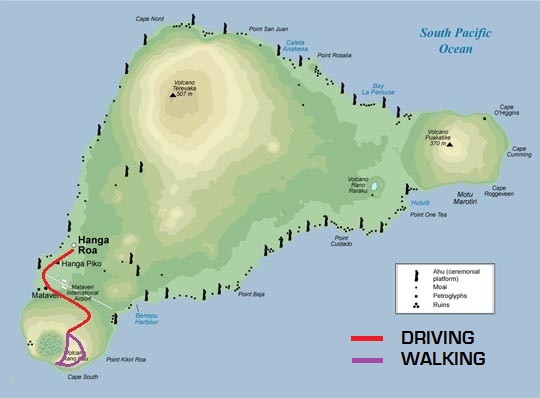 NOTES:
A gentle hike that makes an ideal introduction to the island on your first afternoon, or can be timed equally well for your last morning here.
This hike requires basic fitness and endurance. Not recommended for people who suffer from extreme vertigo.
All prices are TOTAL prices. The National Park Entrance Fee is not included, since all visitors are now required to purchase their pass on arrival at the airport.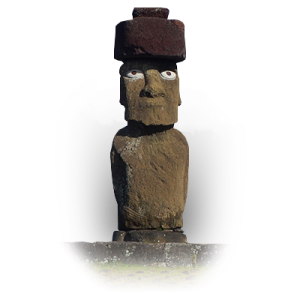 For more information or to book this tour, contact us below:
CONTACT US
1 PERSON
Pick up and drop off from your island accommodation

Total duration: approx. 3 hours (2 hours walking)

No meals included
2 PEOPLE
Pick up and drop off from your island accommodation

Total duration: approx. 3 hours (2 hours walking)

No meals included
3 PEOPLE
Pick up and drop off from your island accommodation

Total duration: approx. 3 hours (2 hours walking)

No meals included
4 PEOPLE
Pick up and drop off from your island accommodation

Total duration: approx. 3 hours (2 hours walking)

No meals included
TU'U KOIHU S/N

,

HANGA ROA
ZIP CODE / POSTAL CODE: 2770000