– TOUR F –
SUNRISE TOUR
Sunrise at Ahu Tongariki is an unforgettable experience, and something that every visitor should consider viewing at least once during their stay. This tour provides the opportunity to revisit one of the island's most majestic archaeological sites, but in completely different light conditions. TOUR MAP: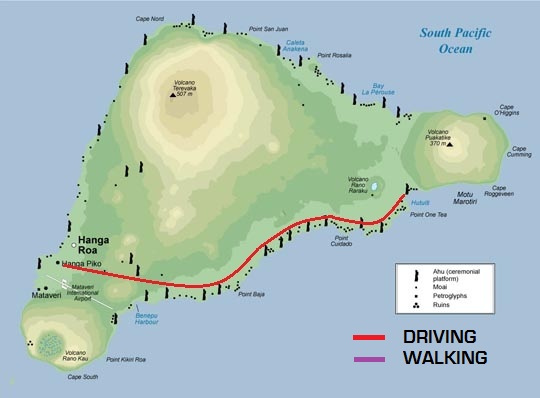 NOTES:
Many people choose to take this tour on their last morning here as a spectacular finale to their visit.
It is a 30 minute drive from town to the east coast, and you're back at your hotel in time for breakfast and any other tours that you may wish to take that day.
The sun rises directly behind the platform during the spring and summer months (October – April), and behind the Poike volcano during the rest of the year.
All prices are TOTAL prices. The National Park Entrance Fee is not included, since all visitors are now required to purchase their pass on arrival at the airport.
---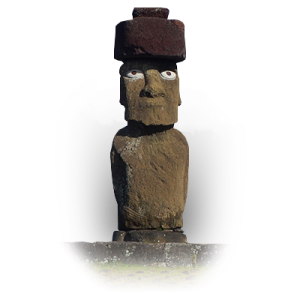 For more information or to book this tour, contact us below:
CONTACT US
1 PERSON
Pick up and drop off from your island accommodation

Total duration: approx. 2.5 hours

No meals included
2 PEOPLE
Pick up and drop off from your island accommodation

Total duration: approx. 2.5 hours

No meals included
3 PEOPLE
Pick up and drop off from your island accommodation

Total duration: approx. 2.5 hours

No meals included
4 PEOPLE
Pick up and drop off from your island accommodation

Total duration: approx. 2.5 hours

No meals included
TU'U KOIHU S/N

,

HANGA ROA
ZIP CODE / POSTAL CODE: 2770000