– TOUR H –
EASTER ISLAND'S ANCIENT CAVES
This is the tour for those people keen to experience Easter Island's unusual lava tubes (3 of them), as well as the remote, yet extensive, archaeological site of Ahu Te Peu. TOUR MAP: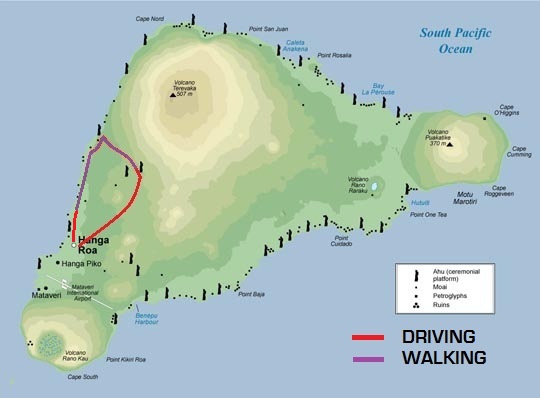 SITES VISITED:
Ana Te Pahu
Ahu Te Peu
Ana Te Pora
Ana Kakenga
Hanga Kio'e
---
NOTES:
This tour involves a total of about 5 kms (3 miles) hiking over relatively flat terrain, and includes stunning off-the-beaten-track scenery.
This hike requires average fitness and endurance. Not recommended for people with limited mobility. You can walk into two of the caves, while Ana Kakenga requires a few meters of crouching before you can stand up.
All prices are TOTAL prices. The National Park Entrance Fee is not included, since all visitors are now required to purchase their pass on arrival at the airport.
---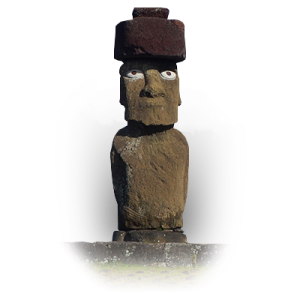 For more information or to book this tour, contact us below:
CONTACT US
1 PERSON
Pick up and drop off from your island accommodation

Total duration: approx. 5 hours (4 hours walking)
2 PEOPLE
Pick up and drop off from your island accommodation

Total duration: approx. 5 hours (4 hours walking)
3 PEOPLE
Pick up and drop off from your island accommodation

Total duration: approx. 5 hours (4 hours walking)
4 PEOPLE
Pick up and drop off from your island accommodation

Total duration: approx. 5 hours (4 hours walking)
TU'U KOIHU S/N

,

HANGA ROA
ZIP CODE / POSTAL CODE: 2770000