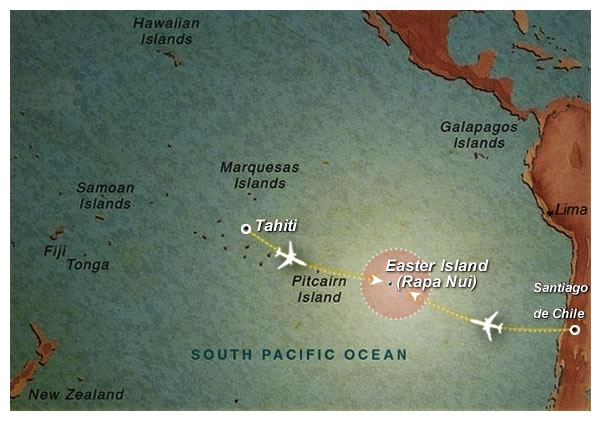 LATAM Airlines have direct flights to Easter Island from Santiago (Chile) and Tahiti (French Polynesia), taking about 5 hours in each direction and operated by brand new Boeing 787 Dreamliner aircraft.
The link between the outside world and Easter Island is increasingly becoming solely Santiago, Chile (8 flights per week).
The flight between Papeete (Tahiti) and Easter Island is currently only once per week (Tuesdays).
Flights between Lima and the island were cancelled in 2013, and we haven't heard of any plans to restart them anytime soon.
Including Easter Island in a Round The World trip
With connections to both South America and French Polynesia, Easter Island can be included as an exciting stopover on a world tour. There are also options for visiting the island as part of a South American Air Pass or any Circle Pacific fare.
It is now possible to fly the following route as part of a RTW ticket, in either direction:
South America – Easter Island – Tahiti – New Zealand – Australia
Given LATAM's extensive coverage of South America, Easter Island can also be included in trips to Machu Picchu, Iguassu Falls and the Galapagos Islands.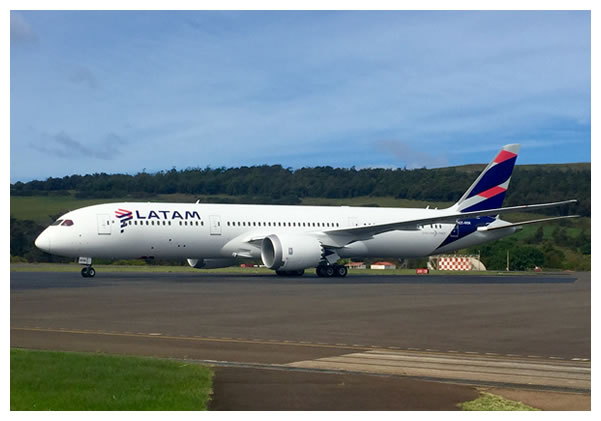 TU'U KOIHU S/N

,

HANGA ROA
ZIP CODE / POSTAL CODE: 2770000